PMDS IS OPEN AND HAS SOMETHING FOR EVERYONE!
​Classes From 3-Adult ~ Beginner to Advanced
Perpetual Motion Dance Studio is a nurturing environment where children ages 3-18 can passionately explore all areas of movement. PMDS is located in the center of River Vale in Bergen County, NJ. We provide classes for dancers just getting started through pre professional and all the levels in between. PMDS prides themselves on being more than a competition studio and focusing on creating a versatile dancer. Through movement and dance, our ultimate goal is to provide children with confidence, self discipline and passion that they can use towards their future.

"All children are born artists. The problem is to remain an artist as we grow up"
~ Picasso


Latest News:
2022-2023 Registration is now CLOSED.
Student Choreography Workshop + PMDS Company Solos – Sunday 1/29/23.
In- Studio Showcase: 2pm and 4pm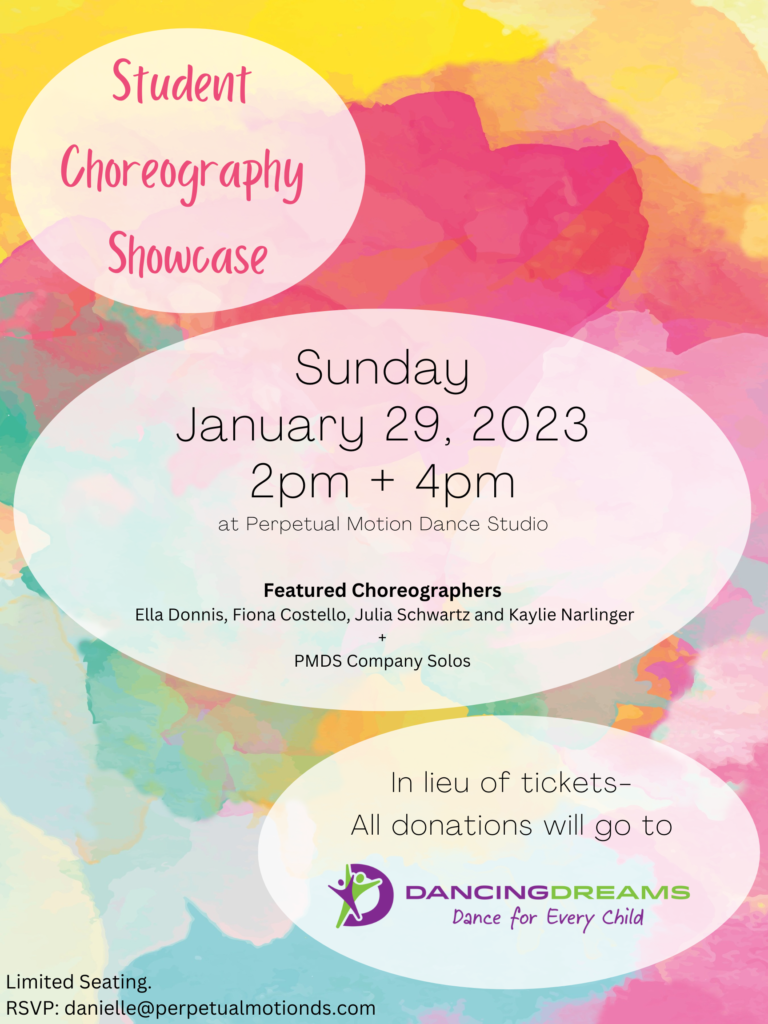 Covid Protocols: Since March 2020 keeping our dancers safe AND dancing has been our number one goal! We have taken down walls to make more space indoors, built an outdoor studio and rebuilt again for our 2021-2022 season. We follow all CDC guidelines and act on side of caution at all times. Your dancers are part of our PMDS family and keeping everyone safe is always our top priority. Email today to set up a phone call for a list of all our current cleaning and precautionary measures.